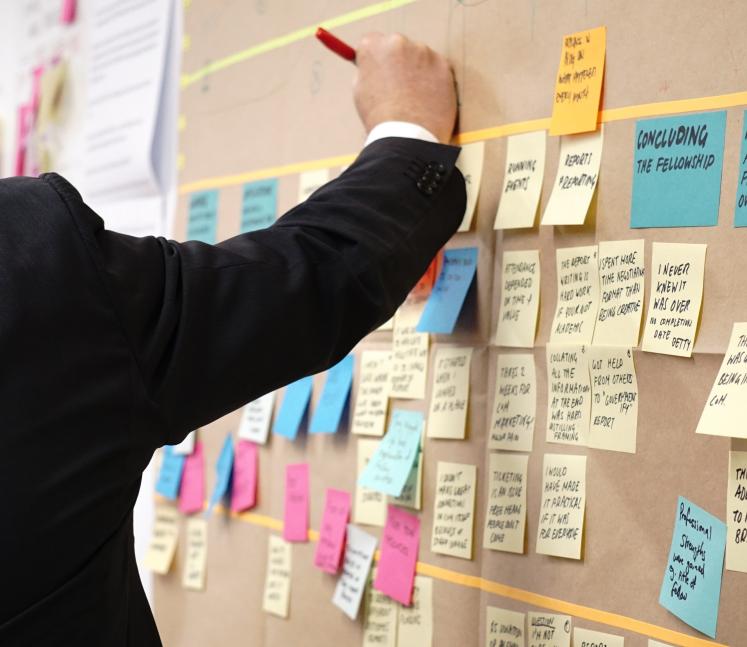 Webinar
GlobalConnect – from projects 'as usual' to creating double the impact in half the time
Join us at the webinar on December 17th and get inspired by how GlobalConnect successfully transformed their project and portfolio management with a Half Double approach and realized the full potential of their projects.
In the attempt of increasing the success rate of their projects to create higher impact for their business, GlobalConnect decided to introduce the Half Double methodology as a new way of working with their projects and portfolio management.
The results were quickly evident, and thus GlobalConnect decided to transform their business and apply the Half Double principles in the IT project- and portfolio management set-up. The positive impacts of this transformation covers:
Transparency of what projects are running, why and how much impact they create

84% decrease in time spent on managing project status reports by the project managers

Increased alignment between impact and scope of projects
At this webinar you will learn how GlobalConnect succeeded with this transformation and get the full story from the Head of Projects and Portfolio Management; Peter Kjær Sørensen.
The webinar will also introduce you to the principles of Half Double which will equip you to embark on an agile transformation of the projects in your own organization.
Who: 
Peter Kjær Sørensen: Head of Projects and Portfolio Management in GlobalConnect.
Michael Ehlers: Partner at Implement Consulting Group. Michael is one of the Founding fathers of the Half Double methodology and the main driver of Half Double for the last 5 years.​​​​​​
Find the recorded webinar here:
Language: English
Find the recorded webinar here: