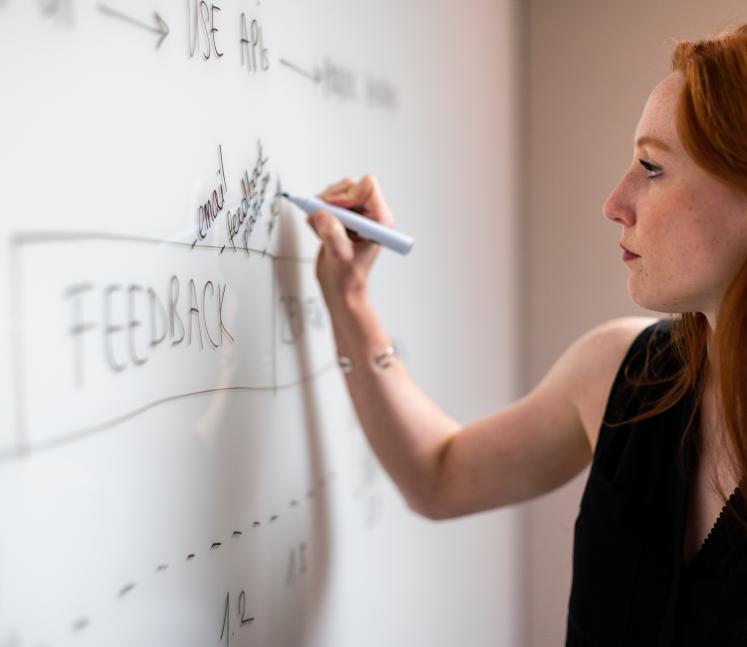 Training course
Foundation Certification Training #5
Learn how to double the impact in your projects in only half the time
Whatever project your organization is launching - the rolling out of new products and services, improving customer experiences or business productivity – a Half Double Certification can help. On this course you will get to know why Impact, Flow and Leadership are the main elements in the recipe for project success, and you will learn how best to deal with them to realize the full potential of your projects.
This training is part of a series of trainings offered specifically to people who have signed up to our virtual Half Double Conference 2021: Create more value in your projects. Participation in the event is free and will trigger an exclusive offer on this training. You will be able to do the three day Ignite Training virtually, including the foundation certification exam for only 4.000 DKK, which normally cost 13.500 DKK. We however, only have a limited number of openings for the training at the favourable price, so make sure to sign up today to secure your spot.
Main content
The course covers the following main topics:
• An overview of the Half Double methodology and how it fits into the context of classic and agile projects.
• Building an impact case to drive behavioural change and business impact and based on this, use Impact Solution Design to deliver impact as soon as possible.
• Setting up pulse checks to monitor stakeholder satisfaction and setting up a fixed heartbeat to progress the project in sprints.
• Visual planning to gain insights and build commitment in your project.
• Allocating resources to ensure a core team that can be co-located.
• Building a reflective and adaptive mindset for your project leadership, and leading the project collaboratively for increased motivation in the project.
• Inviting project owners to support the project by being more actively involved.
• Locally translating the tools to ensure that they can be a success for you in the context that you work in.
What to expect?
The Foundation training starts with the three-day Ignite training course and introduces the participants to core elements, methods, tools and application on a real case.​ To round off the course, participants will be tested in the online certification exam.
The training will be conducted in an engaging virtual setting, using online collaboration tools and meeting platforms.
The training is run by experienced trainers and consultants from Implement Consulting Group.
Price
The course can only be attended after sign up to the Half Double Conference 2021, Create more value in your projects. However, participation grants you with a 70% discount meaning that you will get the full course including the certification exam for only 4.000 DKK (as opposed to the normal price mark at 13.500 DKK).
About Half Double
Time after time, research reveals that only 30% of projects are successful, and result in the impact they were intended to. The Half Double Institute is a non-profit foundation whose methodology addresses this problem. Working together with three universities and several project managers, their methodology was created after comprehensively researching why some projects are successful, but most fail. Trials of this methodology across 16 pilot projects in 16 different organisations, resulted in 87% of these pilot projects fulfilling or partly fulfilling the project success criteria. A vast improvement in project success.
Questions?
Please contact Michael Ehlers at meh@implement.dk